When Pico Iyer decided to go to Kyoto and live in a monastery, he did so to learn about Zen Buddhism from the inside, to get to know Kyoto, one of the loveliest old cities in the world, and to find out something about Japanese culture today -- not the world of businessmen and production lines, but the traditional world of changing seasons and the silence of temples, of the images woven through literature, of the lunar Japan that still lives on behind the rising sun of geopolitical power.
All this he did. And then he met Sachiko.
Vivacious, attractive, thoroughly educated, speaking English enthusiastically if eccentrically, the wife of a Japanese "salaryman" who seldom left the office before 10 P.M., Sachiko was as conversant with tea ceremony and classical Japanese literature as with rock music, Goethe, and Vivaldi. With the lightness of touch that made Video Night in Kathmandu so captivating, Pico Iyer fashions from their relationship a marvelously ironic yet heartfelt book that is at once a portrait of cross-cultural infatuation -- and misunderstanding -- and a delightfully fresh way of seeing both the old Japan and the very new.
About the Author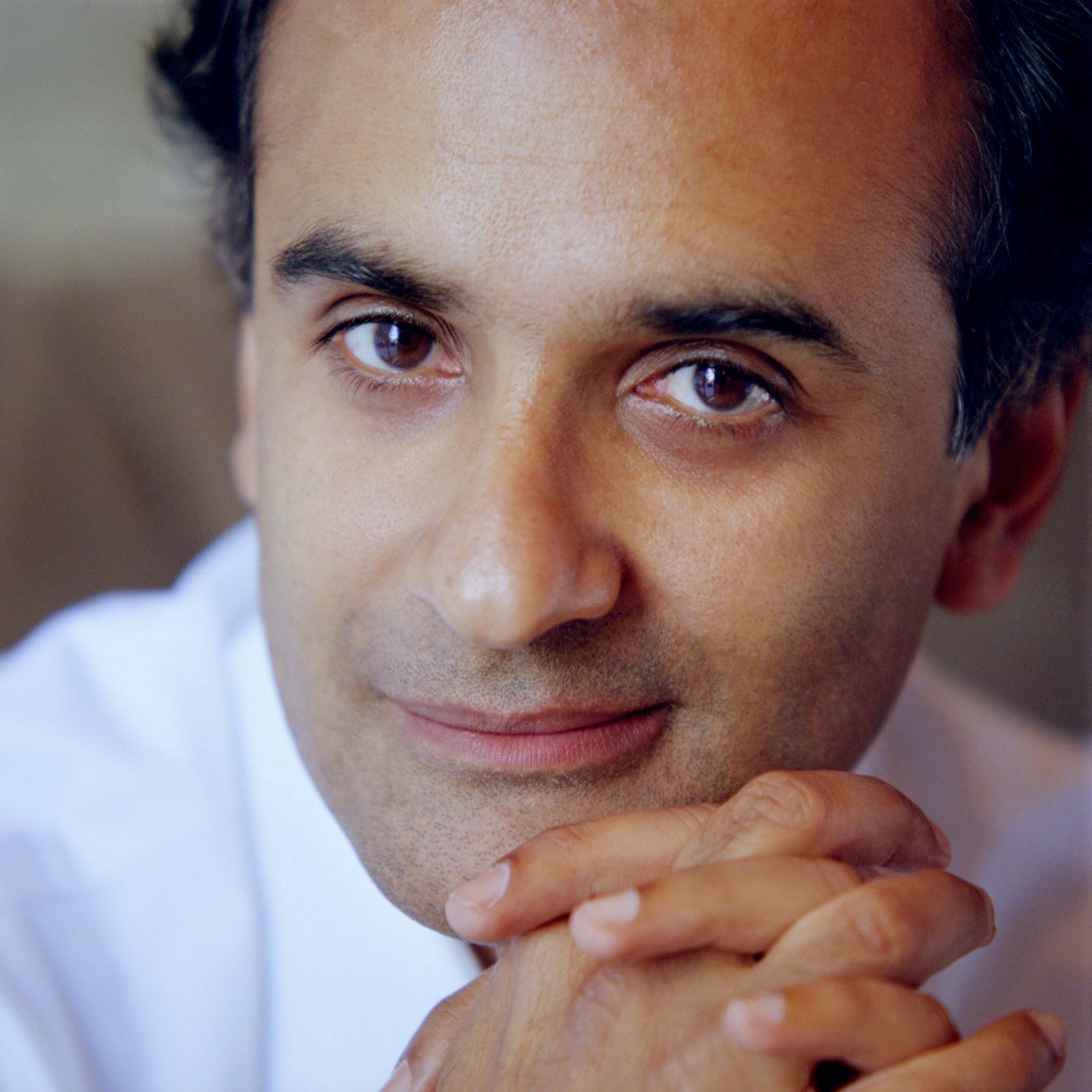 I
yer was born Siddharth Pico Raghavan Iyer in Oxford, England, the son of Indian parents. His father was Raghavan N. Iyer, an Oxford philosopher and political theorist. His mother is the religious scholar Nandini Nanak Mehta. He is the great-great-grandson of Indian Gujarati writer Mahipatram Nilkanth. Both of his parents grew up in India then went to England for tertiary education.
When Iyer was seven, in 1964, his father started working with Center for the Study of Democratic Institutions, a California-based think tank, so the family also moved to California, as his father started teaching at University of California, Santa Barbara (1965–1986). Thus for more than a decade Iyer moved back and forth several times a year between schools and college in England and his parents' home in California.
He was a King's Scholar at Eton College, was awarded a Congratulatory Double First in English Literature at Oxford University and then received his second master's in literature at Harvard. In 2017, along with Plácido Domingo and Mario Vargas Llosa, he was awarded an honorary doctorate (in Humane Letters) by Chapman University.
He taught writing and literature at Harvard before joining Time in 1982 as a writer on world affairs. Since then he has travelled widely, from North Korea to Easter Island, and from Paraguay to Ethiopia, while writing eight works of non-fiction and two novels
Pico Iyer has been based since 1992 in Nara, Japan where he lives with his Japanese wife, Hiroko Takeuchi ,the "Lady" of his second book, and her two children from an earlier marriage. Iyer's family home in Santa Barbara burned down due to a wildfire in 1990, a biographical landmark that may have had a deep impact on his peripatetic perspective on 'being at home' in general. In his literary essays and TED-Talks, he repeatedly said: "For more and more of us, home has really less to do with a piece of soil, than you could say, with a piece of soul."
Asked if he feels rooted and accepted as a foreigner (regarding his current life in Japan) Iyer replies:
"Japan is therefore an ideal place because I never will be a true citizen here, and will always be an outsider, however long I live here and however well I speak the language. And the society around me is as comfortable with that as I am… I am not rooted in a place, I think, so much as in certain values and affiliations and friendships that I carry everywhere I go; my home is both invisible and portable. But I would gladly stay in this physical location for the rest of my life, and there is nothing in life that I want that it doesn't have."
Author Facebook:
Reviews
Kirkus
NY Times
LA Times