S
trong, Sassy women and hard-luck hardheaded men, all searching for the middle ground between Native American tradition and the modern world, perform an elaborate dance of approach and avoidance in this magical, rollicking tale by Cherokee author Thomas King. Alberta is a university professor who would like to trade her two boyfriends for a baby but no husband; Lionel is forty and still sells televisions for a patronizing boss; Eli and his log cabin stand in the way of a profitable dam project. These three—and others—are coming to the Blackfoot reservation for the Sun Dance and there they will encounter four Indian elders and their companion, the trickster Coyote—and nothing in the small town of Blossom will ever be the same again...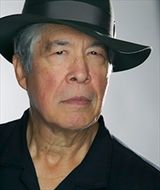 Thomas King was born in Sacramento, CA in 1943. He is of Cherokee, German and Greek descent. King was raised in California, later becoming a photojournalist in Australia. In 1986, he completed his Ph.D. in English and American studies at the University of Utah. He has taught Native Studies at the University of California, the University of Lethbridge, and at the University of Minnesota, where he was also Chair of American Indian Studies. King is currently a professor of creative writing at the University of Guelph, west of Toronto.
King published his first novel in 1989,
Medicine River
. It marked him as an important voice in Canadian Literature. His use of humor, well-crafted dialogue (influenced by his interest in traditional oral literature), and an honest portrayal of day-to-day life of Natives marked the book as an important work of fiction. In 1990, King tried to radically redefine how theorists view Native literature. In the article, "Godzilla vs. Postcolonial," King challenges the view that all Native literature is a reaction to colonialism, rather than an extension of longer Native tradition. The term postcolonial serves, in King's opinion, to reinforce the legacy of colonization.
Canada Reads
Publisher's Weekly
Kirkus Review
Chicago Tribune