Kazuo Ishiguro's Booker Prize-winning masterpiece became an international bestseller on publication, was adapted into an award-winning film, and has since come to be regarded as a modern classic
The Remains of the Day is a spellbinding portrayal of a vanished way of life and a haunting meditation on the high cost of duty. It is also one of the most subtle, sad and humorous love stories ever written.
It is the summer of 1956, when Stevens, a man who has dedicated himself to his career as a perfect butler in the one-time great house of Darlington Hall, sets off on a holiday that will take him deep into the English countryside and, unexpectedly, into his own past, especially his friendship with the housekeeper, Miss Kenton. As memories surface of his lifetime "in service" to Lord Darlington, and of his life between the wars, when the fate of the continent seemed to lie in the hands of a few men, he finds himself confronting the dark undercurrent beneath the carefully run world of his employer..

About the Author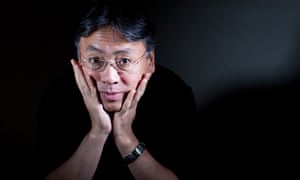 Even under the best of circumstances, writing is a difficult task. It requires a great deal of concentration, as well as plenty of time for daydreaming, experimenting, and chasing potential dead ends. So when the British novelist Kazuo Ishiguro, who
won
the Nobel Prize in Literature

, found himself stalled on a book, he and his wife devel
oped a plan. He would set aside four weeks to devote himself exclusively to writing. And his wife, Lorna? She would take care of everything else.
In an
article
written for The Guardian back in 2014, Ishiguro explains that this division of household labor was essential in the creation of his Man Booker Prize-winning novel

The Remains of the Day

:
I would, for a four-week period, ruthlessly clear my diary and go on what we somewhat mysteriously called a "Crash." During the Crash, I would do nothing but write from 9am to 10.30pm, Monday through Saturday. I'd get one hour off for lunch and two for dinner. I'd not see, let alone answer, any mail, and would not go near the phone. No one would come to the house. Lorna, despite her own busy schedule, would for this period do my share of the cooking and housework. In this way, so we hoped, I'd not only complete more work quantitively, but reach a mental state in which my fictional world was more real to me than the actual one.
Reviews