In this important graphic novel, two Aboriginal brothers surrounded by poverty, drug abuse, and gang violence, try to overcome centuries of historic trauma in very different ways to bring about positive change in their lives.
Pete, a young Aboriginal man wrapped up in gang violence, lives with his younger brother, Joey, and his mother who is a heroin addict. One night, Pete and his mother's boyfriend, Dennis, get into a big fight, which sends Dennis to the morgue and Pete to jail. Initially, Pete keeps up ties to his crew, until a jail brawl forces him to realize the negative influence he has become on Joey, which encourages him to begin a process of rehabilitation that includes traditional Aboriginal healing circles and ceremonies.
Powerful, courageous, and deeply moving,
The Outside Circle
is drawn from the author's twenty years of work and research on healing and reconciliation of gang-affiliated or incarcerated Aboriginal men.
About the Author and the Illustrator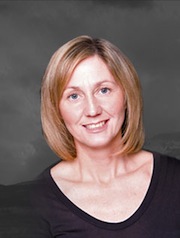 Patti Laboucane-Benson is a Métis woman and the Director of Research, Training, and Communication at Native Counselling Services of Alberta (NCSA). She has a Ph.D. in Human Ecology, focusing on Aboriginal Family Resilience. Her doctoral research explored how providing historic trauma healing programs for Aboriginal offenders builds resilience in Aboriginal families and communities. She has also been the recipient of the Aboriginal Role Model of Alberta Award for Education. She lives in Spruce Grove, Alberta.

Kelly Mellings is an award-winning art director, illustrator, and designer. His work has appeared in comic books, magazines, apps, museum exhibits, and online games, and his clients include Microsoft. He is the co-owner of the acclaimed illustration, animation, and design firm Pulp Studios. He lives in Edmonton, Alberta.
Reviews
For this group of lifelong readers a graphic novel posed an intimidating first and our reactions were mixed.
For many of us, the comic book appearance signaled that the book was intended for a younger audience; it was difficult not to think of it as childish or simplistic. We knew when we chose the book that we probably needed some help in understanding the genre and Lynn kindly provided an article from the U of A, Reading Lessons: Graphic Novels 101 by Hollis Margaret Rudiger, as a basic guide. Still even with that information, the questions still niggled… "Is this serious literature? Is this literature?"
There were several false starts – I signed the book out of the library three different times and somehow couldn't manage to face it, while my usual daily reading continued without interruption. There were several re-reads. And many re-thinks. Those are probably signs of a good book club selection!
With the popularity of this genre, will quality of language be eroded or lost? We found the quality of the text very poor and heavily pedantic.
Does the format of the genre force the reduction of complex issues into simplistic presentations?
This very accessible book for reluctant readers deals with serious contemporary problems.
It is emotionally powerful. The art work depicting those emotions is skillfully and sensitively done.
It presents hope to those in despair.
The power of spirituality in healing is demonstrated.
The Outside Circle
led us to examine: our relationship as Canadians with our own indigenous people; what we have learned through the Truth and Reconciliation Commission; and the current efforts to achieve some kind of reconciliation. Indigenous people were forced to be separate and apart from the mainstream of Canadian society. Now an understanding and a relationship that might have developed naturally will take much sensitivity, commitment and time to foster.
Check out Ben's thoughts and recommendations regarding graphic novels in the comment section
Please join our conversation by adding a comment.