Biography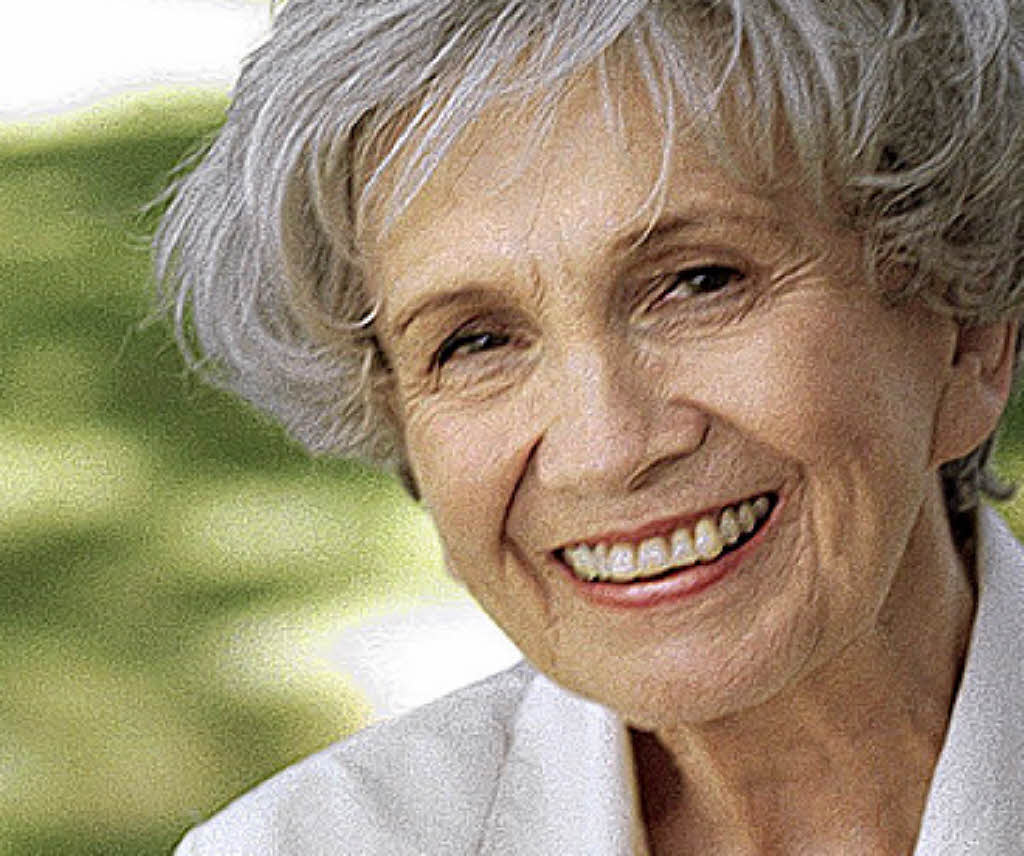 Alice Ann Munro
b. 10 July 1931
Munro's work has been described as having revolutionized the architecture of short stories, especially in its tendency to move forward and backward in time Her stories have been said to "embed more than announce, reveal more than parade."
Munro's fiction is most often set in her native Huron County in southwestern Ontario. Her stories explore human complexities in an uncomplicated prose style. Munro's writing has established her as "one of our greatest contemporary writers of fiction," or, as

Cynthia

Ozick put it, "our Chekhov." Munro is the recipient of many literary accolades, including the 2013 Nobel Prize in Literature for her work as "master of the contemporary short story", and the 2009 Man Booker International Prize for her lifetime body of work. She is also a three-time winner of Canada's Governor General's Award for fiction and was the recipient of the Writers' Trust of Canada's 1996 Marian Engel Award, as well as the 2004 Rogers Writers' Trust Fiction Prize for Runaway.
Bibliography
Dance of the Happy Shades 1968, Lives of Girls and Women 1971, Something I've Been Meaning to Tell You 1974, Who Do You Think You Are? 1978, The Moons of Jupiter 1982, The Progress of Love 1986, Friend of My Youth 1990, Open Secrets 1994, Selected Stories 1996, The Love of a Good Woman 1998, Hateship, Friendship, Courtship, Marriage 2001, No Love Lost 2003, Vintage Munro 2004 (collection of previously published stories), Runaway 2004, The View from Castle Rock 2006, Too Much Happiness 2009 and Dear Life 2012.
Reviews:
The Guardian
The New York Times
The Globe and Mail