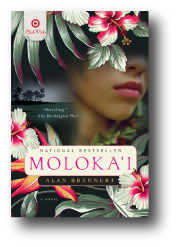 Rachel Kalama, a spirited seven-year-old Hawaiian girl, dreams of visiting far-off lands like her father, a merchant seaman. Then one day a rose-colored mark appears on her skin, and those dreams are stolen from her. Taken from her home and family, Rachel is sent to Kalaupapa, the quarantined leprosy settlement on the island of Moloka'i. Here her life is supposed to end—but instead she discovers it is only just beginning.

With a vibrant cast of vividly realized characters,
Moloka'i is the true-to-life chronicle of a people who embraced life in the face of death. Such is the warmth, humor, and compassion of this novel that "few readers will remain unchanged by Rachel's story" (mostlyfiction.com).
Moloka'i is one of the three books selected for the 2012 One Book, One San Diego event.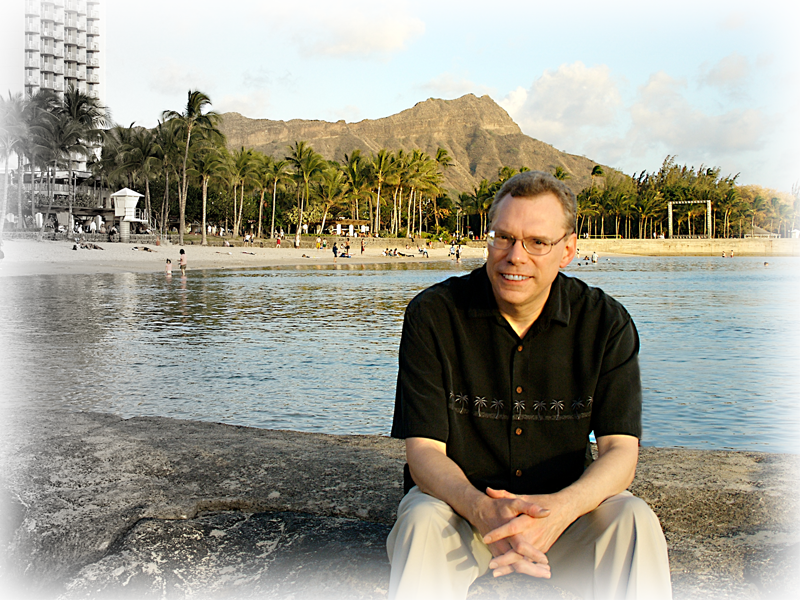 About the Author
Alan Brennert was born in Englewood, New Jersey, to Herbert E. Brennert (an aviation writer who contributed to such magazines as Skyways and American Helicopter) and Almyra E. Brennert. Since 1973 he has lived in Southern California. He holds a Bachelor's degree in English from California State University at Long Beach, and also did graduate work in screenwriting at UCLA.
In addition to novels, he has written short stories, teleplays, screenplays, and the libretto of a stage musical, Weird Romance, with music by Alan Men Ken and lyrics by David Spencer.

His work as a writer-producer for the television series L.A. Law earned him an Emmy Award in 1991. He has been nominated for an Emmy on two other occasions, once for a Golden Globe Award, and (three times) for the Writers Guild of America Award for Outstanding Teleplay of the Year. He received a People's Choice Award for L.A. Law, and his short story "Ma Qui" was honored with a Nebula Award in 1992.
He has developed screenplays for major studios, as well as miniseries, pilots, and television movies. Other series to which he has contributed include China Beach, Simon & Simon, and the 1980s revival of The Twilight Zone. "But in television and film," he says, "sometimes your best work is never seen." In 1999 he spent six months writing a four-hour miniseries for NBC and Kevin Costner's Tig Productions, based on David Marion Wilkinson's epic novel Not Between Brothers, about the founding of Texas. When the network opted not to produce it, Alan decided he needed to write something that people would get to see, and the result was Moloka'i.
Reviews